How to find secondhand products in Korea?
Nov 15, 2011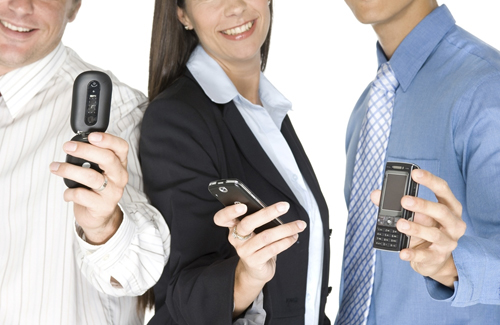 The Korea Communications Commission announced on October 30 that the number of smartphone users in Korea has exceeded 20 million. As smartphones are becoming more popular than ever before, the demand for second-hand mobile phones has also increased.
According to industry statistics, the amount of trading on SK Telecom's online used phone market service T-Eco Phone has doubled each month. Starting from 150 mobile phones in July, over 1,500 phones were sold over the market in October.
"Over 85% of used phones are sold within a month on this market," a staff member from SK Telecom said. "Used smartphones are so popular that 95% of them are immediately sold."
KT will soon open its own online used phone market, Green Phone, which also allows KT users to get discounts on used phones. LG U+ mostly provides used phones for rental to those who need temporary phones.
part from the markets run by telecommunications companies, there are other online markets that sell used phones as well as other electronics. Websites including Danawa (
www.danawa.com
), Naver Café (cafe.naver.com), and Auction (
www.auction.co.kr
) deal with various secondhand items sold by individuals. For foreigners residing in Korea, these websites have become more useful, especially for getting a mobile phone which otherwise requires them a complicated registration process.
On Danawa, users can find various used items including TVs, laptops, and MP3 players as well as mobile phones. Without a lengthy registration process, anybody can see the list of products and their specifications. Because the specifications of most of the IT products are written in English or use simple numbers, it's easy for foreigners to use the website to get secondhand items.
"I already knew the functions and specifications of the phone I was going to get which allowed me to use a Korean online market for used items," said Cory Clow, who recently bought a used smartphone online. "There are many Koreans who are early adopters and sell new IT products to get a better product. It works great for foreigners who just temporarily need a product that works."
Another website, Gmarket (
http://english.gmarket.co.kr
), also has a used product market operated in English.
By Jessica Seoyoung Choi
Korea.net Staff Writer
Featured Topics
http://www.korea.net/NewsFocus/Society/view?articleId=89808
URL Copy
Department Global Communication and Contents Division, Contact Us