Culture in Translation
Jan 02, 2012
The sounds of gayageum (Korean traditional zither) fill the office cluttered with an astounding collection of books and tea sets. This is where Brother Anthony _ also known by his Korean name An Son-jae since his naturalization in 1994 _ translates some of Korea's most beloved work,bringing the world of Korean poetry to the English language.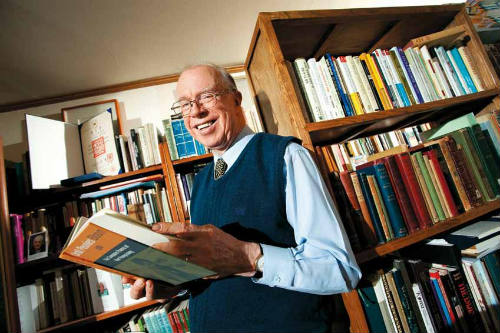 A former English literature professor at Sogang University, An has earned a reputation as an exacting translator. Today, he continues his work with fervor, while also serving as the president of the Royal Asiatic Society.A tea connoisseur and brother of the France-based Christian monastery Taize, An is soft-spoken but firm in his beliefs and opinions on Korea.
Arriving here in May 1980, just a few days before the Gwangju Democratization Movement, An's introduction to the country was stained with politics, which helped instill a vein of independence against government.
Despite the rocky welcome, An found beauty in Korean traditional culture. When asked which part of Korea he would most like to share with the outside world, An replies: "The best thing to share is Korean temples." He explains that there, foreigners can be exposed to all the elements of culture: hanok houses, traditional cuisine, the sounds of nature and Buddhist instruments.
The following is excerpts from the interview, which has been edited for length.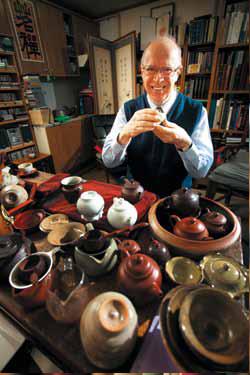 For the tea amateur, could you explain what the main differences are between Korean, Chinese and Japanese teas?
Well, there's a lot less of it and nobody's heard of it. Korean tea is rare, though of course, you have a few factories like O' Sulloc, which is the biggest one and run by Amore Pacific. Korean teas coming out of the factories tend to be a little bit in the Japanese style and the plants in Boseong and Jeju are basically Japanese varieties of tea. The best kind is handdried, and they are basically Chinese plants growing wild, and then sort of planted in the tea fields of Jirisan.
Korean tea is, when it's good, handmade tea. Until recently, it was all green tea, but now a lot of people make yellow tea, or hwang cha. It has a sweeter taste than green tea. Korean tea is deeper, richer and more natural because when making tea by hand, humidity and wind become factors, and it is much more variable when produced on a small scale.
Which of the works you have translated was most interesting to you?
They're all interesting; they're all impossible. The first volume we published of Ko Un's Maninbo, those poems evoke his childhood experiences, the life of the people in the villages down in Jeollabuk-do Province, the village life, the women, the children during the Japanese colonization, just before the war. Of course, life was harsh, childrendied, people were hungry, but it was very close to life.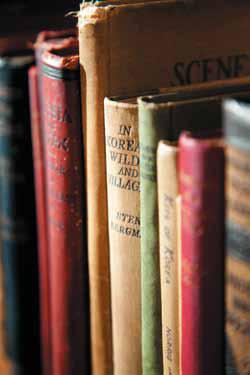 What approach do you think Korean literature needs in order to appeal more to an international audience?
A lot of Korean fiction is written for a Korean readership, and Korean writers of fiction tend to assume a kind of shared culture, psychology. So when you translate it, and it's read in another culture, people are mystified because the things that need to be explained are not explained _ they're assumed.
Another thing is that a lot of Korean fiction, I think, is much too simple. So much of it is the narrator's particular voice, often a female voice, telling a story or a series of things that happen with almost no development or ambiguity or suspense. Modern fiction tends to play on different narrators telling the same event or you have altered versions of what has happened. The reader is left with some kind of sense that Korean literature can tend to be sentimental.
A lot of people in the world like sentimental fiction, though. I mean, we saw that with Shin Kyung-sook's Please Look After Mom. You can't have a more sentimental book. But it appeals to readers in America, and sales have been quite good, so why not?
* Article from Korea Magazine

Department Global Communication and Contents Division, Contact Us