Old Japanese maps mark Dokdo as Korean territory
Apr 06, 2012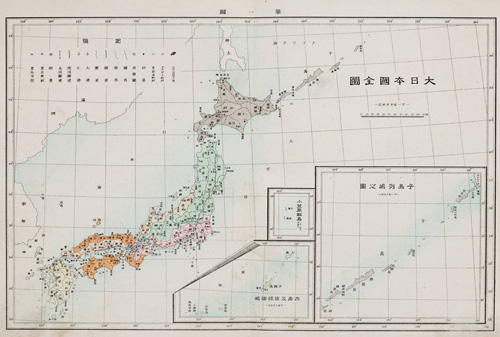 The Northeast Asian History Foundation held a press conference on March 28 announcing the recent discovery of several Japanese maps which bring into question Japan's territorial claims to the disputed Dokdo islets. The announcement came a day after Japan's education ministry approved the adoption of new high school history textbooks that assert that the islets are Japanese territory.
Dating from between the late 18th and early 20th centuries, the maps released by the Northeast Asian History Foundation show that a number of Japanese cartographers classified Dokdo as Korean rather than Japanese territory.
"A Map of the Japanese Empire," produced by Ono Einosuke in 1892, codes Japanese territory in various colors, with the Shimane Prefecture, where modern claims of Japanese jurisdiction over Dokdo originate, coded in orange. Ulleungdo and Dokdo are left blank.
A map produced by Goto Tsunetaro, also in 1892, outlines with considerable accuracy the area around the Shimane Prefecture but does not include Dokdo at all. The Northeast Asian History Foundation highlighted the contrast between this map's depiction of Shimane Prefecture and the current depictions that appear in Japanese high school curriculum.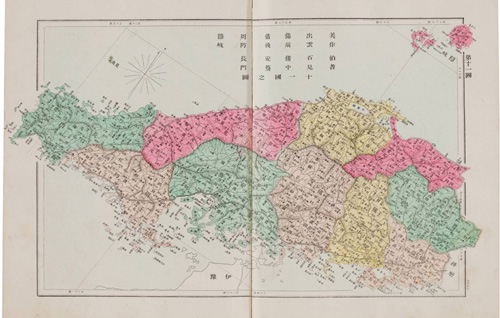 An additional map, produced in 1904, includes in its lower margin a detailed depiction of the Joseon territories, with Ulleungdo, Gangwon-do (Gangwon Province), and Dokdo coded in the same light pink color.
The Northeast Asian History Foundation classifies maps that contest Japanese territorial claims to Dokdo into the following categories: maps that fail to recognize any association between Dokdo and Japanese territory, maps that specifically designate Dokdo as an island outside the bounds of Japanese territory, maps that group Dokdo with Joseon territories, and maps of Japan that do not depict Dokdo at all.
"The newly released maps provide valuable scholarly evidence that disprove Japan's claims to Dokdo," said a senior official of the foundation.
By Kwon Jungyun
Korea.net Staff Writer
Department Global Communication and Contents Division, Contact Us