2012 London Summer Olympics
2012 London Summer Olympics
2012 London Summer Olympics At the 2012 London Summer Olympics, South Korea took 5th place in terms of the number of gold, silver, and bronze medals it won. Among Asian countries, Korea ranked 2nd only after China. South Korean athletes won 13 gold, 8 silver and 7 bronze medals in archery, rifle shooting, fencing, gymnastics, judo, and swimming. It is noteworthy that the country won gold medals in various men's individual, women's individual, and women's team events, and won the bronze medal in a men's team event. In rifle shooting, the country won 3 gold medals and 2 silver medals, letting the world know that it is a powerhouse in rifle shooting. One archer and one rifle shooter won two gold medals each. The country also won 2 gold medals in judo and a gold medal in wrestling.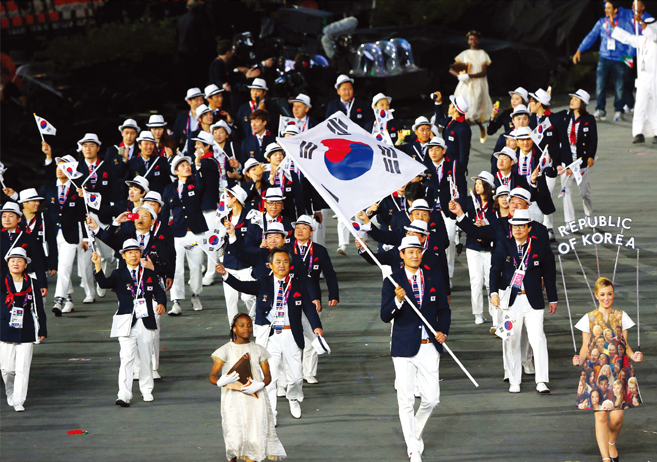 More than any other country, the South Korean team surprised the world in the London Olympics, with only the three sporting superpowers and the host nation exceeding the South Korean performance. To win six medals in fencing, once regarded as a sport for Western aristocrats, is quite remarkable, but perhaps the most notable achievement of South Korea's national team was the gold medal won in artistic gymnastics on the pommel horse. Yang Hak-seon presented the country with its first gold medal in the Olympic history of pommel horse, displaying great skill. In Taekwondo, in which the country used to win many gold meals, the team won only one gold medal, apparently as a result of the sport's adoption by many other countries.
For its participation in the 2012 London Summer Olympics the motto of the South Korean national team was "From London to London", referring to the team's return to London after the 1948 London Olympic Games. It also refers to the shift in the country's status from a foreign aid recipient to an aid donor in just 64 years and its wish to share the wealth and experience accumulated by it with other countries.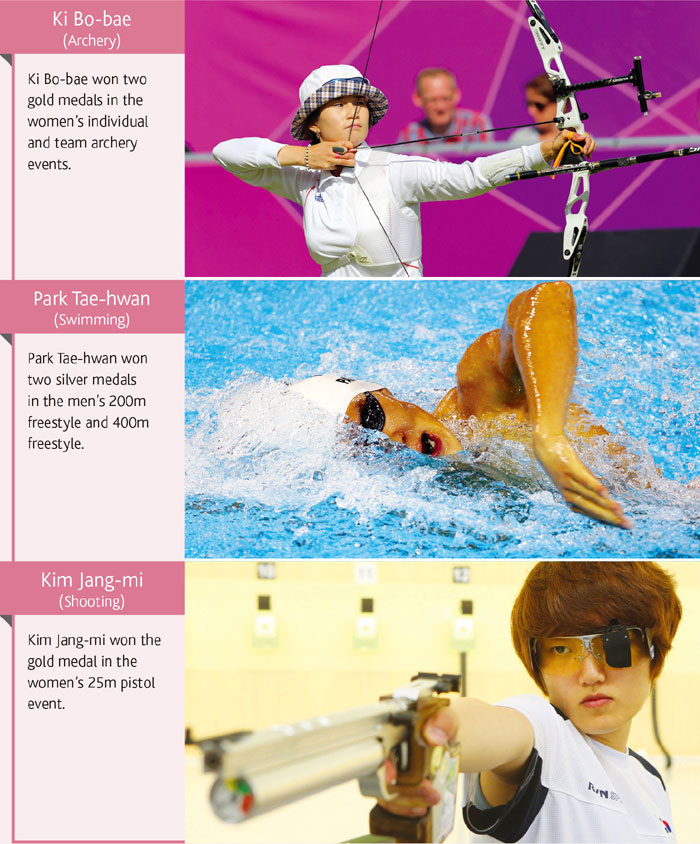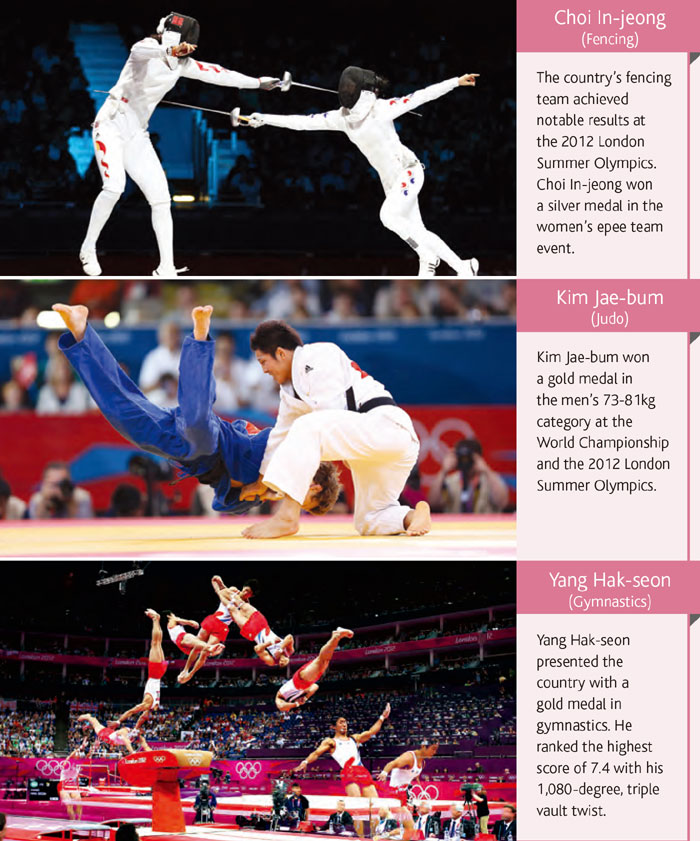 Featured Topics
http://www.korea.net/AboutKorea/Sports/2012-London-Summer-Olympics
URL Copy
Department Global Communication and Contents Division, Contact Us