Around the world on an Expo ticket
May 18, 2012
One week into Expo 2012 Yeosu Korea, the excitement and energy on Korea's southern coast only continues to grow. Among the many sights to be explored, a stand-out attraction is the International Pavilion, which showcases the 104 participating countries.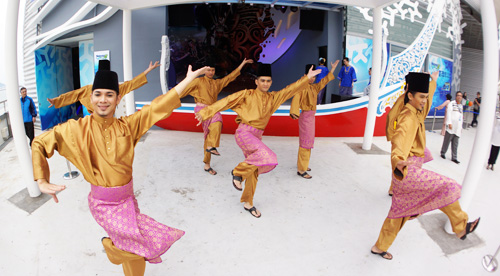 Made up of individual national pavilions as well as joint national pavilions representing the Pacific, Atlantic, and Indian Ocean regions, the International Pavilion boasts a daily and diverse offering of cultural exhibits and events. Add to this mix lively "National Day" celebrations, where visitors can experience the traditional culture of a different individual country every day, and a ticket to the Expo looks more like a passport for globe-hopping adventure.
['Global events']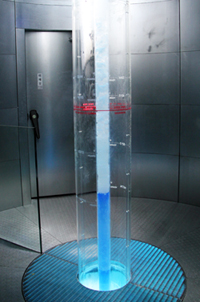 On May 21, as the Expo heads into its second week, Expo visitors will be invited to explore the wonders of Switzerland for Swiss National Day. Various performances and events are being prepared at the Swiss Pavilion, which has continued to fascinate crowds with its ice core exhibit showcasing an over 4,000-year-old piece of "primal water" extracted from Switzerland's glaciers.
A visit to the Swiss Pavilion begins with a word of advice from the guide standing in front of the ice room: "Brace yourselves." The look on the faces of the shivering people who stream out of the sub-zero-temperature room a moment later, having already gotten their taste of a winter walk through the Swiss Alps, is one of pure delight.
Next door to the Swiss Pavilion stands the pavilion for Sweden, which will host Swedish National Day on May 23. In a special highlight, the ceremony will be attended by Sweden's King Carl XVI Gustaf and Queen Silvia, who will pay the first visit by Swedish monarchs to Korea since 1959 when diplomatic ties between the two countries were established.
Festivities for Swedish National Day will include traditional Swedish folk dancing, a traditional food tasting corner, and a chance for visitors to try making traditional Swedish handicraft. Other events that will be held at the Swedish Pavilion in the upcoming months include Dala Horse-making from June 6-8 in commemoration of the National Day of Sweden, a paper flower craft day to mark the summer solstice on June 22, and an "innovation race" on July 28-31.
Meanwhile, at the Argentina Pavilion, where the legendary tango dancers of Quinteto Real have been putting on rousing performances for the past week, preparations are underway for Argentinian National Day, which will be held on May 25. The dancers, who have shown off their steps in time to both Latin American and Korean tunes, will be performing until August.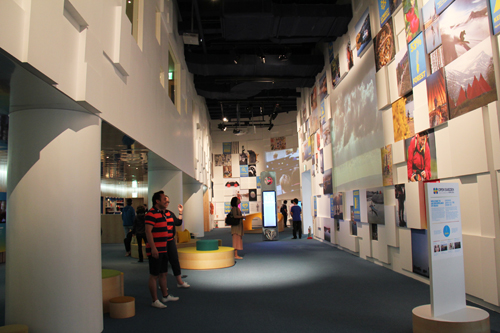 The country receiving the spotlight on May 27 will be Australia. The main event of Australian National Day will be a concert featuring some of Australia's most famous performers, which will take place in conjunction with other cultural activities and events. Among the highlights will be a traditional performance put on by Australian Aborigines and a performance of traditional Korean music by Korean-Australians.
At the Australian Pavilion, Australian Kangaroo meat delivered from Queensland and made available in the retail shop has gained popularity among the curious visitors lining up to get inside.
"It's a really special and fun experience, to be able to try Australian kangaroo meat in Korea," said Lynn Wu, who came to Yeosu from China for a weeklong tour of the Expo. "I feel like I'm traveling the world."
It is recommended to visit the Australian Pavilion between 2:30 and 3:30, when they screen live footage of the Great Barrier Reef, a major Australian natural heritage. Visitors will be able to explore the oceans on the opposite end of the Earth, getting a rare close-up look at marine creatures and also chatting live with professional divers who will be able to answer questions about Australian ecology and marine life.
Also during next week, "Sheketak," an energetic and comical show from Israel that combines dance, theater, live music, and video artistry, will be entertaining Expo visitors. The mix of dance and mime with fast rhythmic beats has been enjoying the global limelight since premiering in the European region.
"The Expo surpasses all of my expectations," said Anrika, a half-Korean from the Caribbean, in front of the Expo Hall where most of the ethnic cultural shows are held. "It is filled with entertaining performances and fun interactive facilities. I had hardly an interest in marine areas before, but this trip has given me a chance to develop a greater understanding." A group of four tourists from the UK also expressed their satisfaction with their visit to the Expo. "It was really worth visiting," one said on the way out. "The programs were very educational and well worth the 30,000 won admission. We want to recommend some of the impressive programs to our friends in the UK."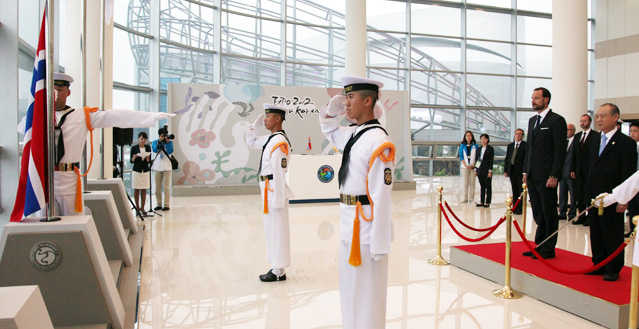 A diverse collection of shows from all over the world are yet to come. Japan will hold its National Day celebrations on June 2, introducing visitors to the educational sailboat Kaiwo Maru, along with fireworks and a laser show. A cultural performance team from Shanghai, China, will be performing an ocean-themed show for Chinese National Day on June 27.
By Lee Seung-ah
Korea.net Staff Writer
Department Global Communication and Contents Division, Contact Us