"My one wish is to go to Korea"
Sep 26, 2012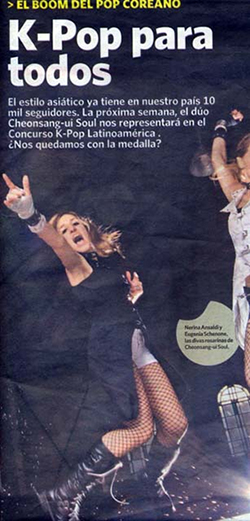 Ahead of the 2012 K-Pop Latin America Competition that was held in Buenos Aires in August, major newspapers and magazines in Argentina featured stories on the growing popularity of K-pop in Latin America (photo: Yonhap News).
In search of the Korean Dream

"I want to go to Korea no matter what. It's my biggest dream." Aisha, 15 years old (Germany)
K-pop
fever is heating up Germany, as influential German daily newspaper
Berliner Zeitung
recently reported in a June 25 article entitled "Calling All K-pop Stars -- Casting by the Minute."
Over 300 teens gathered at the Korean Culture Center in Berlin in late June to audition for a Korean talent agency, recounted the article, with some among the aspiring pop stars having traveled from as far as 1,500 kilometers away to take part in auditions that lasted roughly two minutes per person. For most of these youths, the article added,
learning the Korean language
is a given.
Less than a month later, on August 10, Argentina's largest newspaper
Clarin
featured a four-page spread under the heading, "The K-Pop Phenomenon -- K-Pop for Everyone," describing a similar trend spreading throughout the Latin American country.
"With the 'idol' bands of K-pop leading the way, the winds of
Hallyu
have begun to blow in Argentina," wrote reporter Pablo Raimondi, who suggested that K-pop's "high export potential" can be attributed to its exciting mix of diverse musical styles, including American hip-hop as well as Japanese pop, or J-pop, which itself shows the influences of European techno music.
Raimondi also praised the "exceptional artistic sensibilities" that imbue K-pop, including high-impact visuals, unique choreography, and catchy melodies.
Beyond the airwaves: Hallyu takes to the Internet

In February 2011, a 15-year-old girl from Argentina who goes by the name VIQO paid a visit to the
Korean Culture and Information Service (KOCIS).

Despite the fact that her home country has never broadcasted a single
Korean drama
, let alone hosted a K-pop concert, VIQO had beat out considerable competition to win the first ever K-Pop Latin America Competition.
"Through the Internet and sites like
YouTube
, we can access the latest K-pop songs as well as the newest Korean dramas," explained VIQO. "And with netizens uploading videos outfitted with subtitles in Spanish and English, it's all become even more accessible."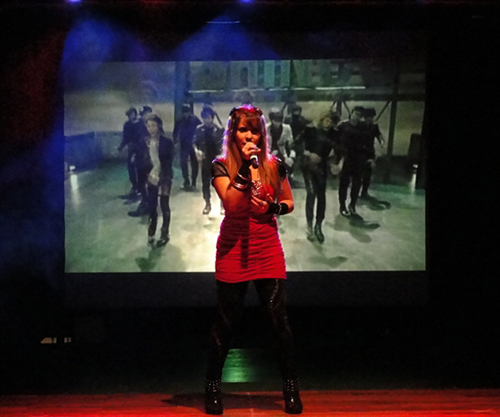 The enthusiasm for K-pop in Argentina can be said to have officially taken off following the aforementioned K-pop competition. The competition took place in 2010 in Korean Culture Centers across Latin America, with a total of 281 participants (comprising 92 teams) from ten countries. Submissions streamed in from as far north as Mexico as well as southernmost Argentina, and the first round of auditions produced eleven teams of contestants who showed off their singing and dancing skills in the main competition. VIQO earned first place with her rendition of SHINee's "Hey-ya."
In the second annual competition, over 407 people (making 171 teams) auditioned from 14 countries, including Chile, Peru, and Costa Rica. Fourteen teams went on to the main round, with Flohr (María Florencia Acosta), another Argentinian, taking first prize in Buenos Aires on September 11, 2011.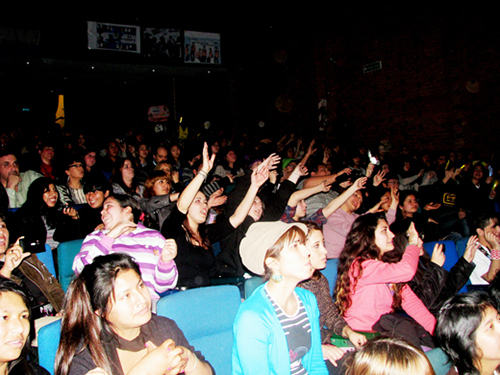 This year's competition, which took place on August 18, saw a total of 13 teams compete in the final round for the top prize, which included qualifications for the larger-scale K-Pop World Festival. Celebrated Argentine musician and composer Christian Basso was one of the judges.
"I see K-pop as a bridge connecting [Argentina] and Korea," said VIQO, "and I too would like to do my best to act as a bridge." VIQO shared that she is currently an active member of a group called Hallyu Friends that works to promote the spread of Korean culture worldwide.
"I know that in order to make it in Korea, it's very difficult," continued VIQO, mentioning the long hours of work and few hours of sleep that characterize the lives of many Korean stars, "but for the chance to have a career in Korea, I'm more than willing to take on these risks."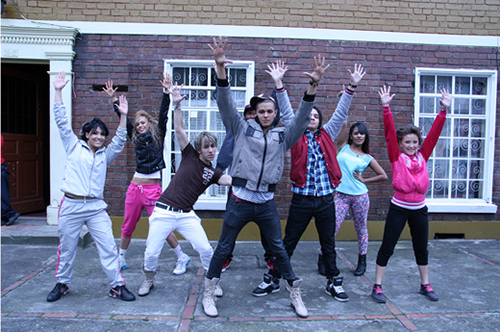 For
Agustina Candy
, a finalist at the 2012 K-Pop Latin America Competition, the merits of K-pop are "everything," from the music to the visuals and colors. The young aspiring singer said that she had traveled to Chile to see JYJ during their Latin American tour, and that she has also begun to learn Korean.
Cheonsang-ui Soul
, an Argentine duo who also participated in the 2012 competition, said that they first started out liking Japanese music before they discovered K-pop. "It's our dream to win the chance to visit Korea."
K-pop brings Korean culture to Argentina

As an estimated 97% of the population of Argentina is of European descent, the country has largely been regarded, in terms of its national identity, as one influenced and shaped by ideas and attitudes prevalent in Europe. For this reason, as well as the considerable distance between Korea and Argentina (the distance between
Seoul
and Buenos Aires is approximately 20,000 kilometers, which is roughly half of the 40,000-kilometer circumference of the Earth), many Hallyu watchers had predicted early on that Argentina could end up as a blind spot in the otherwise extensive spread of Korean culture.
Such predictions seemed to be proven accurate by the fact that, while other Latin American countries such as Ecuador, Peru, Chile, and Mexico, had welcomed the Korean wave in the years following the
2002 FIFA World Cup
, Argentina had yet to broadcast any Korean dramas or other programming.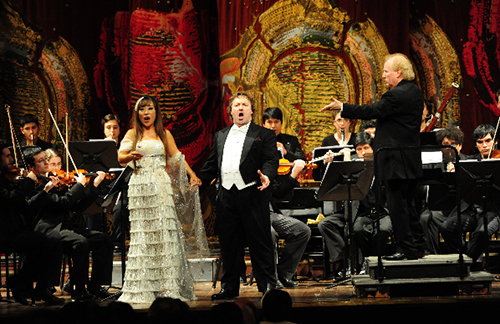 And yet, since 2008, Hallyu stars such as Super Junior, TVXQ, Wonder Girls, and SHINee have gradually amassed a following among young Argentines via social media platforms such as YouTube, Twitter, and Facebook. In addition, in light of this growing trend, the Korean Culture Center in Argentina has regularly organized "Voyage for Dynamic Korea," a cultural experience program that introduces Korean culture, including
music
,
film
, and
food
.
Due in part to such initiatives, the scale of Hallyu fan clubs in the country has continued to grow, so much so that today, Hallyu clubs and other groups gathering to celebrate Korean culture in Argentina count over 10,000 members.
In other K-pop news, the 2012 Hallyu Dream Festival took place in Gyeongju, Gyeongsangbuk-do (North Gyeongsang Province) on September 21-25. The finalists of the K-Pop Cover Dance Festival, including winning team Lollipop CZ from Thailand, performed together with K-pop stars such as Beast and 4Minute.
By Wi Tack-Whan
Adapted and translated by Kwon Jungyun
Korea.net Staff Writer
Department Global Communication and Contents Division, Contact Us