Juvenile Offender wins awards at Tokyo Film Festival
Nov 07, 2012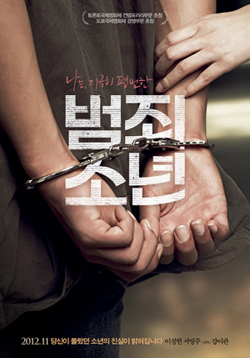 Poster of Juvenile Offender (photo courtesy of TimeStory)
The Korean film
Juvenile Offender
won two awards at the 25th
Tokyo International Film Festival
which wrapped up on October 28. Directed by Kang Yi-kwan and starring Seo Young-joo, the film won awards for Best Actor and Special Jury Prize in the Competition Section.
The annual Tokyo International Film festival, held biannually from 1985 to 1991 and thereafter annually every October, hits its 25th anniversary this year. Being one of Asian's two largest competitive film festivals along with Shanghai's, the Tokyo Film Festival awards directors with a creative mindset who produce unique films and present new visions for the future.
This year, it gave awards to 16 films accredited by the
International Federation of Film Producers Associations
(FIAPF) chosen from among various selections from 52 countries. Aside from the main award ceremony, the film festival ran a diverse array of programs during its three-day run, inviting and showcasing overseas films that have caused a global sensation and the best films selected by Japanese film directors, and also held film-focused forums for Asian production companies and investment agencies to gather and share information.
The Korean prize-winning film
Juvenile Offender
tells a story about a teenage boy on probation who comes to meet his mother, thought to be dead for 13 years. The cast and crew stayed at a reformatory facility for some time to have a better understanding of the psychology and circumstances of young offenders and the film was shot entirely on location at actual institutions to add realism. Male actor Seo Young-joo's portrayal of a young offender's dual immaturity and world-weariness was praised by critics.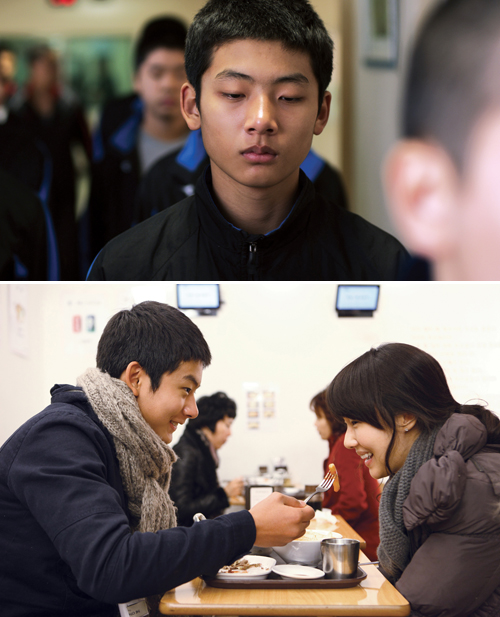 "It wasn't easy to make this movie and it is as if a miracle that we got this far," said director
Kang Yi-kwan
at the awards ceremony "My warmest thanks go to the two actors that gave me the strength to continue."
"I am honored to receive the award," said award recipient Seo Young-joo. "I actually was just happy to participate in this festival."
Juvenile Offender
, a rising Korean film making a serial appearance on the global stage not only in Tokyo but also Toronto and Taipei, will give a preview screening on November 9 and open on November 22. More information is available on 'Crimeboy 2012'
By Lee Seung-ah
Korea.net Staff Writer
Featured Topics
http://www.korea.net/NewsFocus/Culture/view?articleId=103580
URL Copy
Department Global Communication and Contents Division, Contact Us