Gugak program to welcome spring
Mar 13, 2013
The National Gugak Center
welcomes spring with a series of gugak performances by its four performance groups. The four groups -- the Folk Music Group, the Court Music Orchestra, the Contemporary Orchestra, and the Dance Theater -- are to take turns staging their outstanding traditional performances from March 21 to April 19.
Starting with the concert
Sueojigyo (intimate friendship) - Pungnyu and Sinawi
, the Folk Music Group will perform with Korea's traditional music virtuosos from March 21 to 22. The audience will taste the essence of chwitapungnyu, folk pungnyu, and Sinawi played by traditional wind and string instruments including piri (musical pipe), daegeum (large bamboo transverse flute), haegeum (Korean-style fiddle), gayageum (Korean zither), ajaeng (seven-string instrument), and janggu (traditional drum).
Chwitapungnyu means "blowing and beating," a traditional genre of music handed down through military band musicians, connoisseurs, and artists, while Sinawi is a traditional form of Korean music rooted in the rites of Korean shamanism, which is performed improvisationally by a musical ensemble.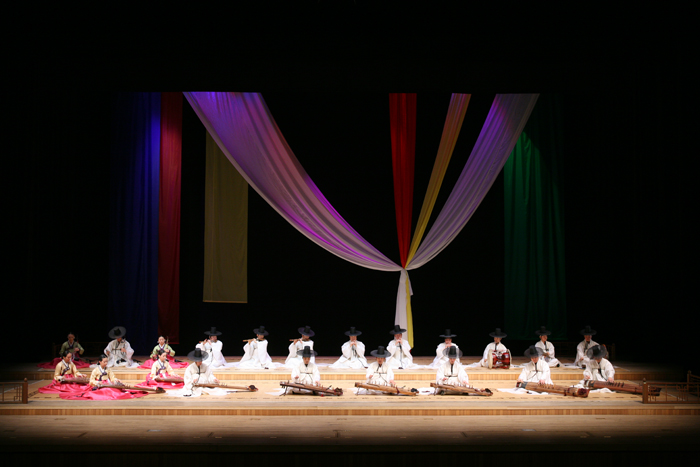 The Court Music Orchestra is set to perform the second part of the spring series, titled
Aesthetics of Court Music
, between March 27 and 28. Traditional music pieces including those composed in the Goryeo Dynasty (918-1392) and songs like "Yeominrak" created during the Joseon Dynasty (1392-1910) will be played on dang piri, a traditional double reed instrument which has varied and splendid tonal colors.
"Yeominrak," which means "Enjoyment with the People," is a court song composed by Sejong the Great (1418-1450) during the Joseon Dynasty. This song once had lyrics but only the melodic component is existent today.
The dang piri has been used to play the main songs for banquet and ritual music of the court since the Goryeo Dynasty. Accompanied by traditional percussion instruments including pyeongjong (a traditional carillon with 16 bronze bells) and pyeongyeong (jade stone chimes), this performance brings the audience on a journey of appreciating what Korea's court music is all about.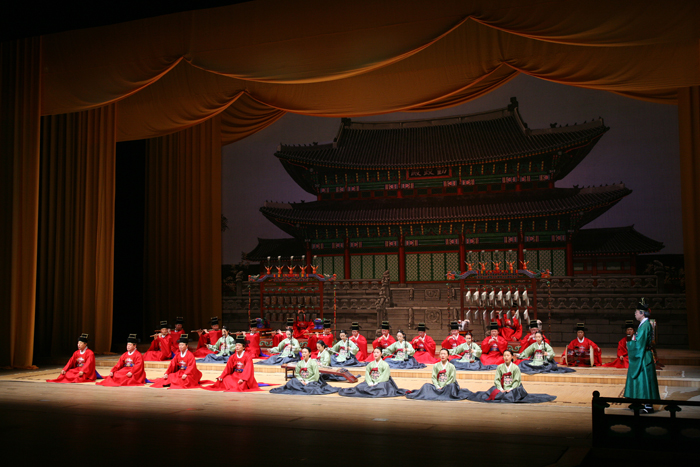 The Contemporary Orchestra will put on
Arirang, Rising
on April 4, where they will play various forms of Arirang, which was inscribed on UNESCO's Representative List of the Intangible Cultural Heritage of Humanity in 2012. The Contemporary Orchestra will perform modern interpretations of
Arirang, Pan's Arirang, and Arirang Fantasy
by three renowned Korean composers -- Kim Seong-guk, Won Il, and Park Yeong-ran -- on the gayageum and daegeum.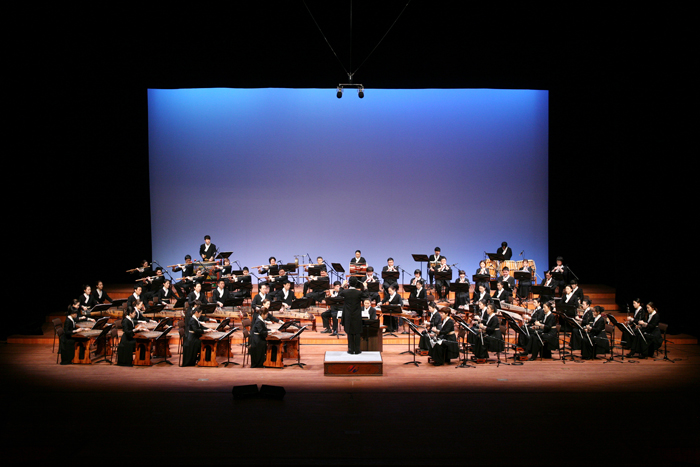 Dance, a map of mind - five colors of five provinces
will take place between April 18 and 19, wrapping up the spring gugak series. The Dance Theater will showcase traditional Korean dances and songs from four regions: Seoul/Gyeonggi-do (Gyeonggi Province), the Chungcheong region, the Gyeongsang region, and the Jeolla region.
Starting with Teoballim originating from "Gyeonggi-do Danggut" (a traditional Shaman song), performances will include "Taepyeongmu" and "Seungmu" from the Chungcheong region featuring fabulous foot work, "Dongraehakchum" (Gyeongsang) characterized by the elegant movements of a dancing crane, and "Jindobukchum" from Jeolla region, which boasts masculine dance moves.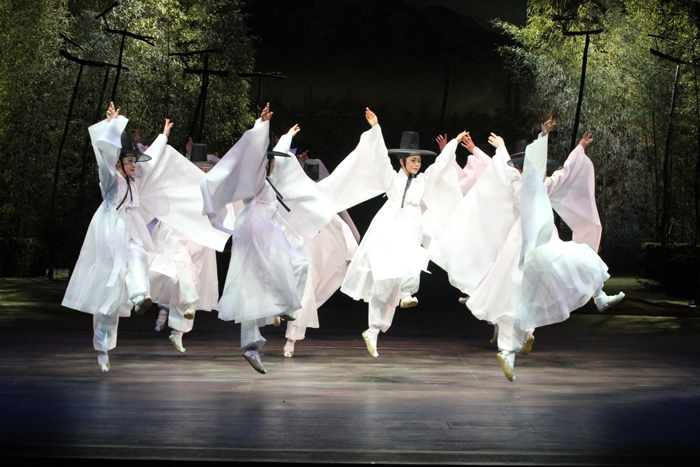 Ticket prices range from KRW 8,000 up to 20,000, with a season pass to the four performances fixed at 25,000 won. International flight passengers who traveled on the Asiana Airlines within one month can get 20 percent off the original price.
For more information about the spring gugak program, please click
here
.
By Sohn Ji-ae
jiae5853@korea.kr
Department Global Communication and Contents Division, Contact Us