Korea-China cultural exchange festival all around China
Jun 03, 2013
The Korean Cultural Center (KCC) in China is starting a cultural festival in China. The KCC in China said it agreed with leading Chinese film entertainment company Wanda Group to hold the Korea-China Cultural Exchange Festival.
The opening event of the festival, the first of its kind, took place at the Dalian Wanda Square in Dalian on May 25 and 26. Featured were a Hanbok fashion show to demonstrate transitional Korean clothes by Lee Rhee Za, the non-verbal musical Bibap, and a taekwondo performance.
The same event also happened later on May 31 at Wanda Square in Yixing, Jiangsu Province, a city famous for its clay teapots.
The KCC and Wanda Group plan to promote Korean culture at new Wanda squares to be opened in the future. The group is operating 66 Wanda squares throughout China and plans to open 19 squares this year, 20 next year, and 22 the following year.
"Most Chinese people watch Korean TV dramas at home and young Chinese people are fascinated by K-pop," said Shen Jia Ying, a Wanda Group official. "Right now Hallyu is an absolute cultural product that can capture Chinese people's attention."
"The cooperation with Wanda Group has been possible because Chinese people prefer Korean cultural products," said Kim Jin-gon, head of the Korean Cultural Center in China.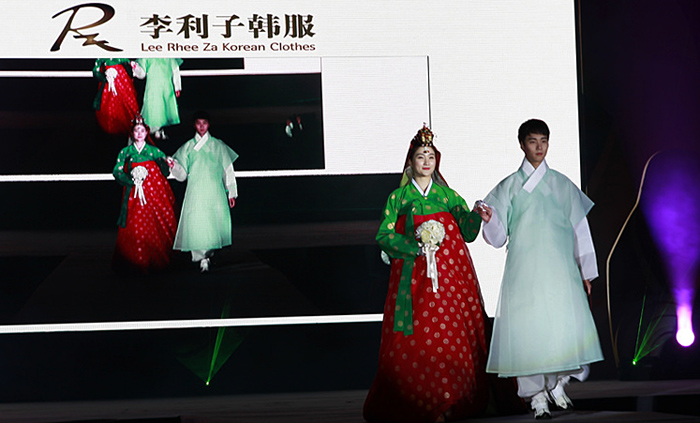 The KCC in China also signed an MOU with CJ Group to collaborate on a K-culture project in the country.
By Wi Tack-whan
Translated by Limb Jae-un, Korea.net Staff Writer
whan23@korea.kr
Featured Topics
http://www.korea.net/NewsFocus/Culture/view?articleId=108636
URL Copy
Department Global Communication and Contents Division, Contact Us