Books are cultural treasures of humankind: President
Jun 21, 2013
President Park Geun-hye emphasized the importance of books at Seoul International Book Fair which opened on June 19.
"Books make your life happy, enriched and bountiful," said President Park in her congratulatory speech at the opening ceremony at COEX in southern Seoul.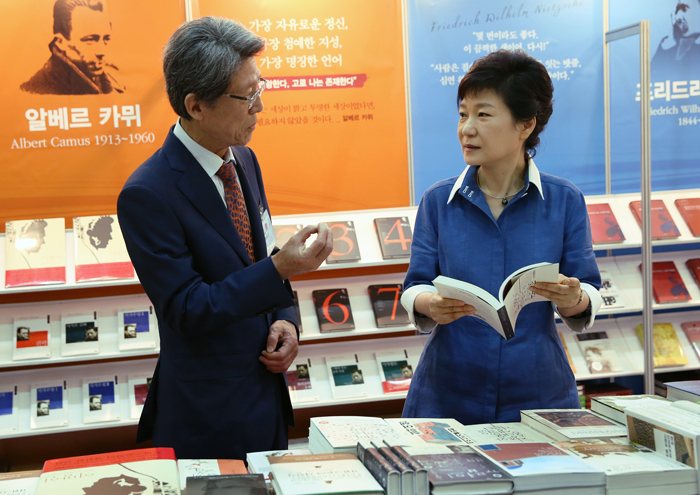 "Books are the repository of human culture, which transcends time and space," said President Park. "The importance of books will become much greater in the future. The wisdom of the sages from the East and West helped me to overcome hardships in my life. I was able to discipline my mind by writing essays."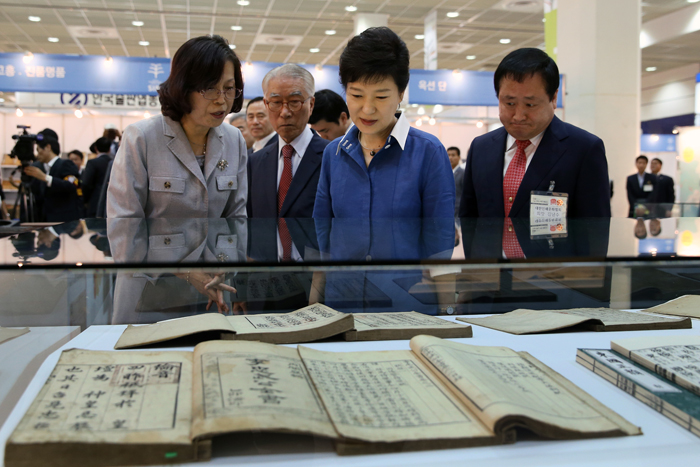 At the fair, President Park visited a special exhibition on metal type-printed books of the Joseon Dynasty (1392-1910) where she saw books that were printed with Gyemija, the first copper types of the Joseon era.
"Korea invented the world's first metal types in the world, while accumulating cultural heritage over 5,000 years," said the president. She stressed that Korea has a world-class memory culture, which won UNESCO's recognition by listing a total of eleven cultural heritage documents, including Nanjung Ilgi, a war diary kept by Admiral Yi Sun-shin (1545), and the archives of the Saemaul Undong (New Community Movement), on UNESCO's Memory of the World Register.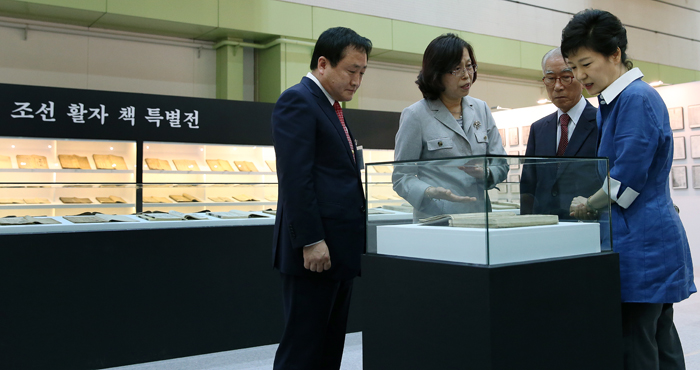 "Books have greater influence than ever," said President Park. "It creates new added value by inspiring various media such as films, animation, music, games, and musicals."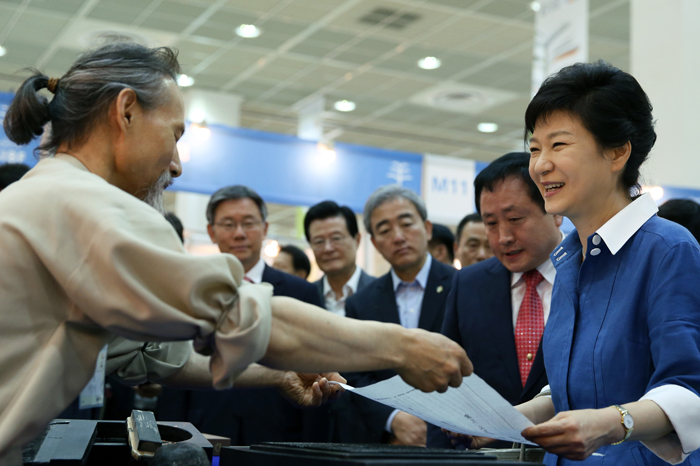 President Park talked with publishers she met at the sections for braille books and liberal arts. She praised publishers who produce books that help people learn sign language for hearing-impaired readers. Later, the president purchased five books on liberal arts.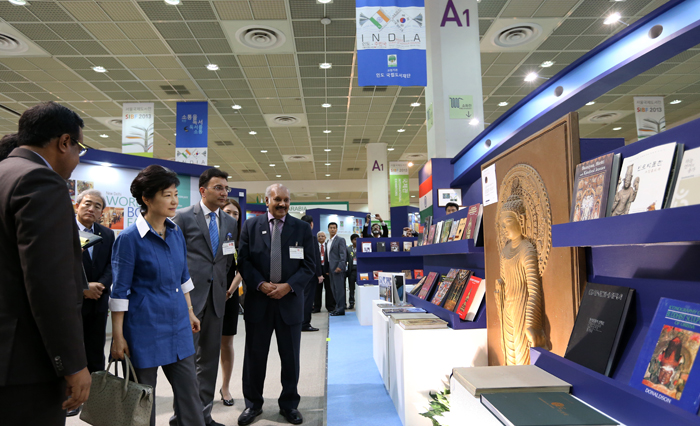 President Park visited a booth on Indian books where she met with Indian Minister of State for Human Resource Development Jitin Prasada and National Book Trust Director M.A. Sikandar. Minister Prasada offered an Indian book titled
SriRantna Kim Suro
to President Park as a gift. This book is about Kim Suro -- a Korean king of Gaya, one of Korea's ancient kingdoms.
More than 600 publishers from 25 countries are participating in the international book fair which will be held until June 23.
For more information about the fair, visit the link below.
www.sibf.or.kr

By Jeon Han, Yoon Sojung
Korea.net Staff Writers
hanjeon@korea.kr
Department Global Communication and Contents Division, Contact Us