Korean film directors to meet British audiences
Feb 01, 2012
The opportunity to sit down and talk freely with a choice film director is something that most film fans -- and even critics -- can only wish for. But for fans keeping watch on the Korean film scene from England, 2012 may be the year of wishes coming true.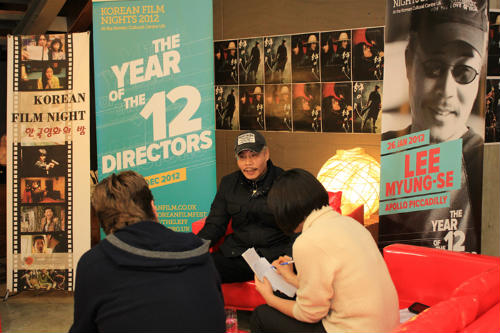 The Korean Culture Center of the UK (KCCUK) recently kicked off its year-long program, "2012 Korean Film Nights: Year of the 12 Directors," with a special event hosted by Director Lee Myung-se on January 26. An audience of over 100 Korean wave fans, professional film critics and bloggers, as well as the editor of the BBC, attended the screening of Director Lee's film,
The Dualist
, at the Apollo Piccadilly Circus Cinema in London.
During the Q&A session that followed, Director Lee, who completed five separate interviews with local media outlets prior to the event, explained to the audience his philosophy of "film as a visual representation of the mise en scène, encapsulated by stories and visuals." Expressing his appreciation for the film medium as a universal language, Lee also shared his hope that international audiences will approach Korean films without unfair preconceptions and that they will take interest in films from a wider variety of genres.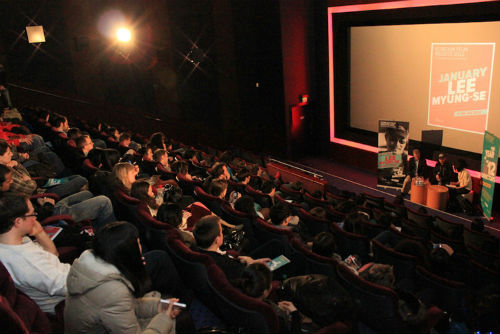 The KCCUK will focus on a different Korean director each month for the rest of the year, with three free weekly screenings and a final Gala screening, hosted by the director himself, during the last week of the month. The events will showcase the diverse works and unique artistic influences of each of the individual Korean film directors, including veteran filmmaker Im Kwon-taek, whose 2012 film
Chihwaseon
earned him Korea's first Best Director award at the Cannes Film Festival, and Lee Joon-ik of
King and the Clown
fame.
In addition to reaching out to the British public, the events will provide a space for local professional film lecturers and film critics to give their own commentary about Korean film and for filmgoers to gain a better understanding of Korea's social context as depicted on screen.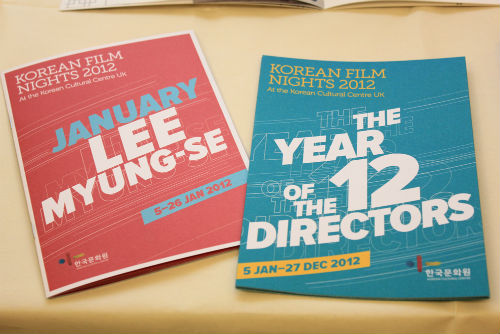 More information on "2012 Korean Film Nights: Year of the 12 Directors" and the KCCUK can be found at
KCCUK website
(English, Korean).
By Kwon Jungyun
Korea.net Staffwriter
Department Global Communication and Contents Division, Contact Us