British Korean War veterans march to mark armistice
Jul 15, 2013
Soldiers who took part in the Korean War (1950-1953) 60 years ago are now old with silver hair. British veterans recently participated in a parade and mass in their home country to commemorate the 60th anniversary of the armistice (July 27) hosted by the British Ministry of Defense and the British Korean Veterans Association (BKVA). They wore uniforms while they marched in the parade. They grew old but still looked as imposing as ever before.
The event was attended by 900 people including HRH the Duke of Gloucester, Minister of State for Defence Personnel, Welfare and Veterans Mark Francois, current and former British generals, former British Ambassador to Korea Warwick Morris, and Korean War veterans and their families.
The youngest of the war veterans was 81 years old, while most of them were in their mid- to late 80s and some were in their 90s.
The war veterans marched one kilometer from Horse Guards Square to Westminster Abbey where they later took part in a mass conducted in an Anglican Church tradition, attended by the Duke of Gloucester as the highest guest of the British side.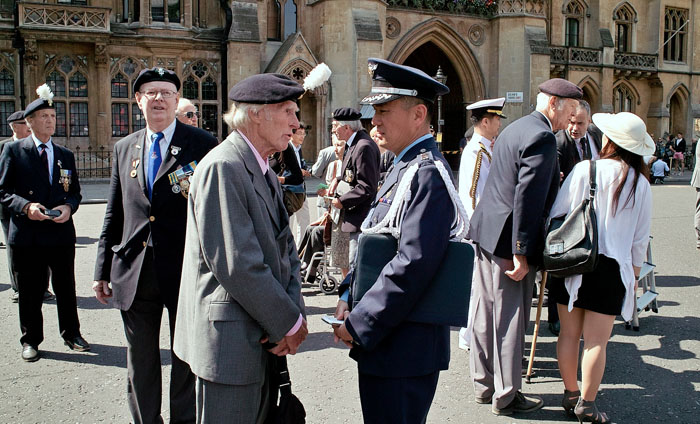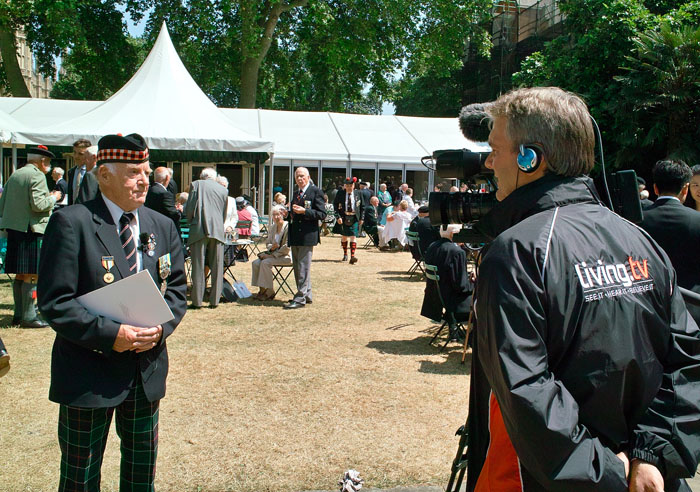 Major-General Mike Swindelles, president of the BKVA, gave a message to pay tribute to the fallen. Korean Ambassador to the United Kingdom Lim Sung-nam read a message of gratitude on behalf of Korean President Park Geun-hye and laid a wreath at the Tomb of the Unknown Soldier along with Peter Downward, a BKVA public relations official.
Separately, there is an ongoing exhibition titled "A Soldier's Tale -- 60 Years of Memories, 130 Years of Friendship" at the Asia House in London to mark the 60th anniversary of the armistice, as well as the 130th anniversary of Korea-UK diplomatic relations.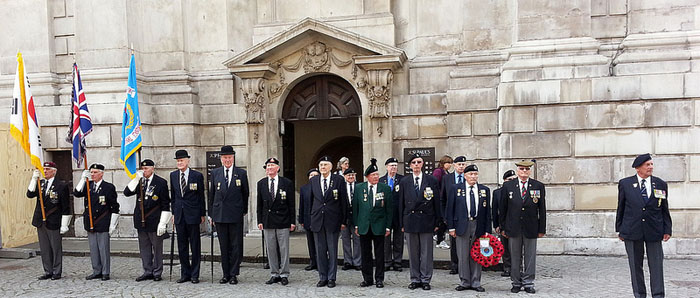 Fourteen artists created works to reflect upon the sacrifice and agony of the veterans. Over 30 veterans visited the opening of the exhibition on July 8. The event continues until July 20.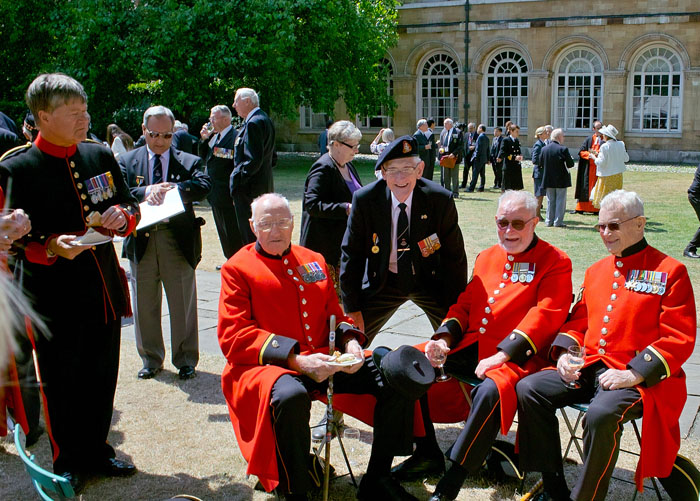 "I felt sorry for the fact that the Korean War has remained the 'Forgotten War' in Britain despite the fact that Britain dispatched the second-largest batch of soldiers, 56,700," said Kim Seung-min, curator for the exhibition. "I wanted to create artworks to commemorate the sacred sacrifice of the veteran and an archive of the war when they were still alive."
"I still have the vivid images of numerous soldiers who are deceased," said veteran Dick Fair, 81, gently closing his eyes in front of a piece created by Yoon Seok-nam using 500 wooden dolls to pay tribute to the fallen of the Gloucester regiment.
Many British media outlets covered the event. BBC anchorwoman Mishal Husain presided at the event.
"The artworks respond in diverse ways and encourage visitors to reflect upon the untold pain, optimism and perseverance," the Korean Cultural Centre UK said in a press release.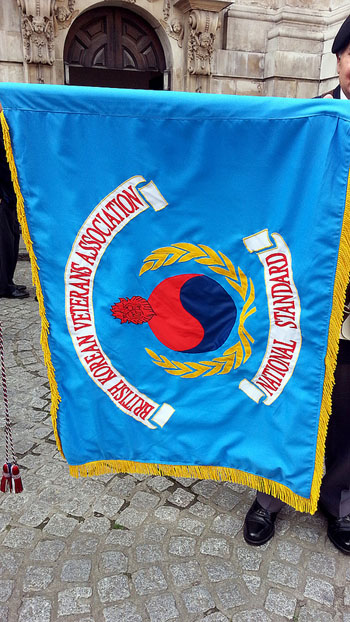 To watch the BBC news or read related articles, visit the
Korean Cultural Centre
UK's Twitter (
https://twitter.com/KCCUK
).
By Limb Jae-un
Korea.net Staff Writer
jun2@korea.kr
Department Global Communication and Contents Division, Contact Us