President-elect Park meets SME leaders
Dec 26, 2012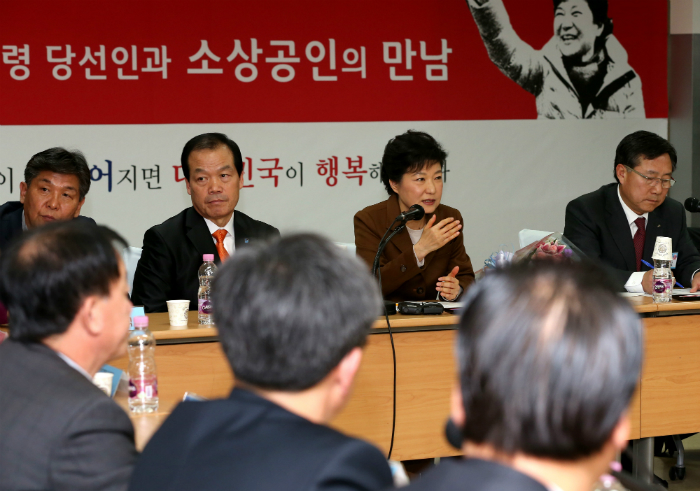 President-elect Park Geun-hye said that the incoming administration would shift its focus to small and medium-sized enterprises (SMEs) during a meeting with leaders of small and medium-sized businesses at the Korea Federation of Small and Medium Business in Seoul.
She went on to say that she would do her "utmost to set up policies to make small and medium-sized businesses happy and to address the three main obstacles that hamper the growth and prosperity of SMEs." The three main obstacles refer to an unbalanced market, unfair trading, and an unreasonable system.
"Additional government support will be given to SMEs in order to create more jobs," Park said. "The new administration will pursue a two-wheeled economy led by both conglomerates and SMEs in contrast to the existing one-wheeled economy led by the exports of large businesses."
By Yoon Sojung
arete@korea.kr
Department Global Communication and Contents Division, Contact Us