Culture Minister Yoo attends new pope's inaugural mass
Mar 21, 2013
The inaugural mass of Pope Francis at St. Peter's Square in Rome was attended by Korea's
Minister of Culture, Sports and Tourism
Yoo Jin-ryong, Cardinal Nicholas Cheong Jin-suk, and Korea's Ambassador to the Holy See Han Hong-soon. The mass started at 9:30 a.m. on March 19 local time, or 5:30 p.m. Korean time.
Among the VIPs present at the mass for the inauguration of the 266th pope were six monarchs, 31 presidents, three princes, eleven prime ministers, and other top officials, including German Chancellor Angela Merkel and U.S. Vice President Joe Biden. The mass went on for two hours, one hour shorter than previous inaugural masses.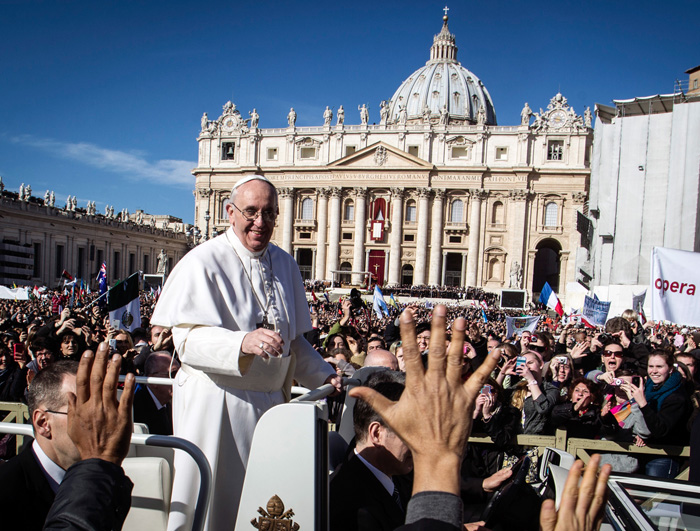 After the mass, Pope Francis received 130 VIPs and religious leaders from various countries in St. Peter's Basilica. First among the guests, Pope Francis met his compatriot, President Cristina Kirchner of Argentina.
Minister Yoo delivered a handwritten letter from Korean
President Park Geun-hye
congratulating the new pope.
Minister Yoo also conveyed the wishes of President Park and the Korean public to invite Pope Francis to Korea, the only divided country in the world, and ask him to send a message of peace and love to promote peace on the Korean Peninsula and improve human rights in North Korea.
According to reports, over one million Christians and tourists visited the Vatican to watch the mass.
This year is the 50th anniversary of Korea-Vatican diplomatic relations.
Earlier, on March 14, immediately after the announcement of the new pope, presidential spokesman Yoon Chang-jung delivered congratulations to the new pope by saying, "Korea hopes to closely work with the Vatican to promote world peace and human rights."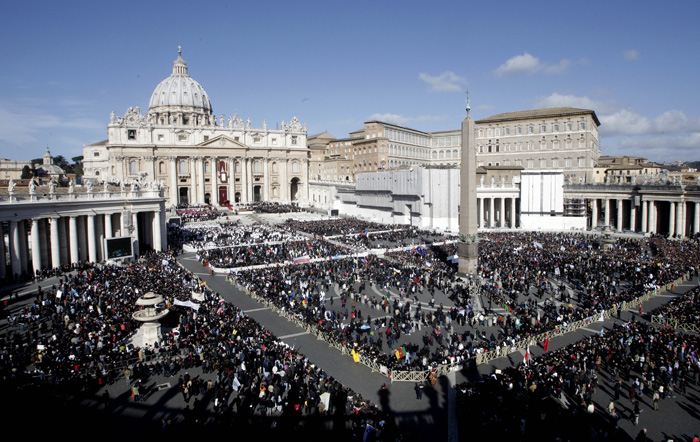 Minister Yoo is scheduled to return to Korea on Thursday, March 21.
By Limb Jae-un
jun2@korea.kr
Featured Topics
http://www.korea.net/NewsFocus/Policies/view?articleId=106512
URL Copy
Department Global Communication and Contents Division, Contact Us