Talent, support system lead to creative economy
Apr 26, 2013
President Park Geun-hye stressed the importance of a creative economy, one of her main administrative initiatives, in a series of meetings involving government ministries. The president emphasized human creativity as key to realizing a creative economy at a policy briefing with the
Ministry of Science, ICT & Future Planning
on April 18 at
Cheong Wa Dae
.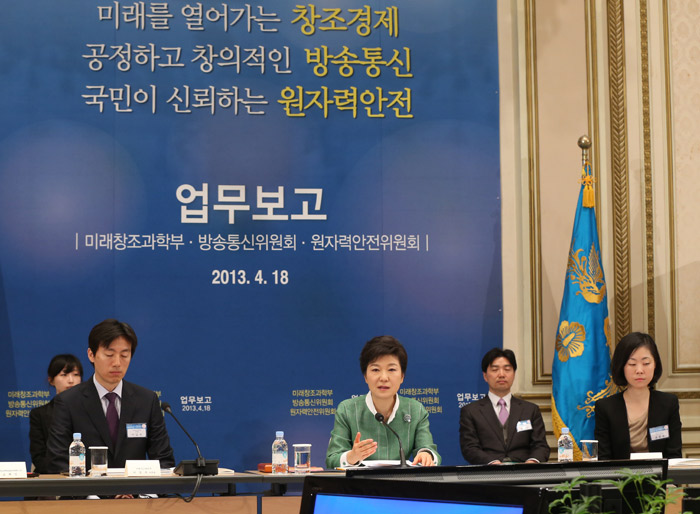 "To realize a creative economy, we need to build a supportive system and make a helpful environment so that talented people with creative ideas and passions can start businesses by taking up challenges," said President Park. The president mentioned co-founder of Microsoft Bill Gates and the late Steve Jobs, co-founder of Apple, as models of leaders in a creative economy who led global changes with their individual talents.
President Park urged the government to build a system to help people apply their ideas to businesses, according to presidential spokeswoman Kim Haing.
"Undergoing many failures is inevitable in successfully realizing a creative economy," said the president, "so we need to provide systemic support for them so that they can make a comeback by overcoming unfortunate failures." She also pointed to talented people with creativity and a supportive system as keys to the success of a creative economy.
At the briefing, President Park also stressed the significance of fostering the software and content industries as the heart of creative industry.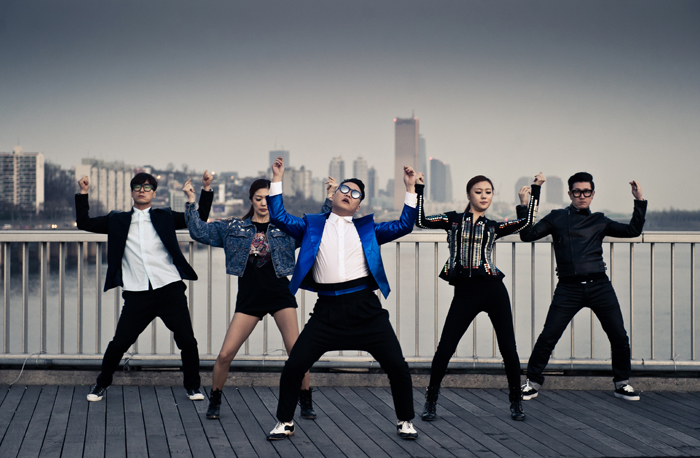 President Park stressed that respecting the value of knowledge is a prerequisite for developing the software and content industries, mentioning international K-pop star PSY as a symbolic case of honoring copyright.
PSY recently paid royalties for borrowing choreography originally shown by the Korean girl group Brown Eyed Girls in their hit song "Abracadabra" (2009) to use the sexy dance in his latest single "Gentleman" which was released on April 12, 2013.
The president called for systemic support to acknowledge the value of software and content industries to maintain fair market policies.
The government has already carried out studies and discussions on the importance of the content industry and finding ways to foster its growth.
Minister of Culture, Sports and Tourism Yoo Jinryong
recently said that the creative industry is the heart of a creative economy.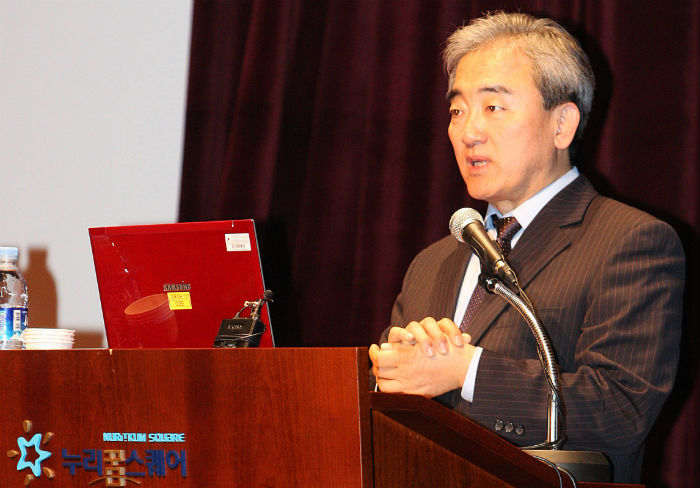 "A creative economy is a new paradigm which can lose its meaning once it is defined," said Minister Yoo at a seminar held on the creative economy on April 17 in Sangam-dong, Seoul. "A creative industry helps people's dreams come true and its main component is the content industry."
"The content industry generates value by combining creativity-based culture and high-end technology to realize human imagination and using advanced information and communication technology (ICT) infrastructure," said Minister Yoo. "The government will make efforts to foster a helpful environment to support businesses and individuals so that they can display their capabilities to the fullest and apply their ideas to business."
The culture ministry announced a plan to introduce a support policy dubbed "Contents Korea Lab" to foster the content industry. Under the proposed Contents Korea Lab, the ministry will raise a fund and focus on incubating five selected creative fields -- games, music, animation, film, and musicals. Through Contents Korea Lab, the ministry will provide various services, ranging from mentoring to marketing consultation, in the process of starting a business with creative ideas. The culture ministry plans to open the lab in the first half of 2014.
By Yoon Sojung
arete@korea.kr
Department Global Communication and Contents Division, Contact Us