Global workshop on protecting IPR wraps up in Seoul
Jun 14, 2013
Professionals from eight countries have concluded a week-long workshop in Seoul on intellectual property rights (IPR), ranging from copyright implementation in each nation to new technologies and phenomena.
Titled "Interregional Training Program on Copyright Enforcement," the event ran from June 4-11 under the auspices of Korea's
Ministry of Culture, Sports and Tourism
and the World Intellectual Property Organization (WIPO). Some 17 IPR professionals from Korea, China, India, Malaysia, Brazil, the Philippines, Vietnam and Thailand attended and made presentations on the social value of IPR and consumer recognition of the issue.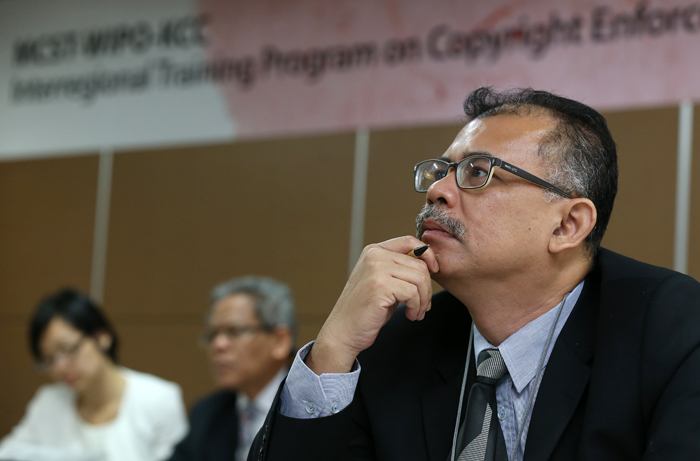 Louise van Greunen Vuagnat, director of the Building Respect for IP Division of the WIPO, Min Eun-joo, a senior WIPO counselor, and Alain Strowel, a professor from St. Louis University of the U.S., also shared their views on the status and future of global implementation of IPR.
In his opening speech, Yu Byong-han, chairman of the
Korea Copyright Commission
, said, "The copyright industry is an essential part of the 21st creative economy and plays a very important role in the economies of developed countries," adding, "The success of the ecosystem in which products resulting from the fusion of culture, arts and technology and utilized in other business lines in a virtuous circle is dependent on the protection and use of intellectual property rights."
He also cited that the copyright industry accounts for 10 percent of Korea's GDP, and that the country has established and operated a monitoring system specifically to detect illegally copied contents circulating on mobile devices.
WIPO counselor Min, quoting a report from the U.S. Commerce Department, said, "Industries that are intellectual property rights intensive support at least 40 million jobs (27.7 percent of all jobs) in the U.S. and contribute more than USD 5 trillion, or 34.8% of GDP."
"Knowledge markets based on IP rights are on the rise," she added. "Patents reward costly innovation by limiting direct competition from similar innovations, while trademarks reduce information problems with confusion and free-riding by making products distinguished from each other."
Edna Espirito Santo, coordinator of Brazil's Ministry of Culture, said one of the biggest problems in copyright protection in her country is that cultural contents protected by IPR are often too expensive for the majority of the population.
"For physical goods such as music CDs and DVDs, high-cost licensing creates a high-priced market," she said.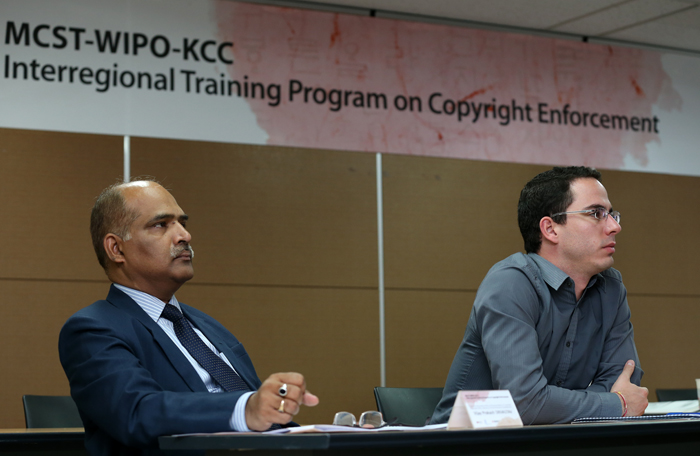 WIPO director Vuagnat said, "Public interest in protecting intellectual property rights lies in safeguarding public health and safety, preventing corruption and organized crime, promoting foreign investment and investor confidence and maintaining good international trade relations."
On global problems related to the issue, she added, "High-end fake goods are sold through official distribution channels, and all industries are being targeted by copyright infringement."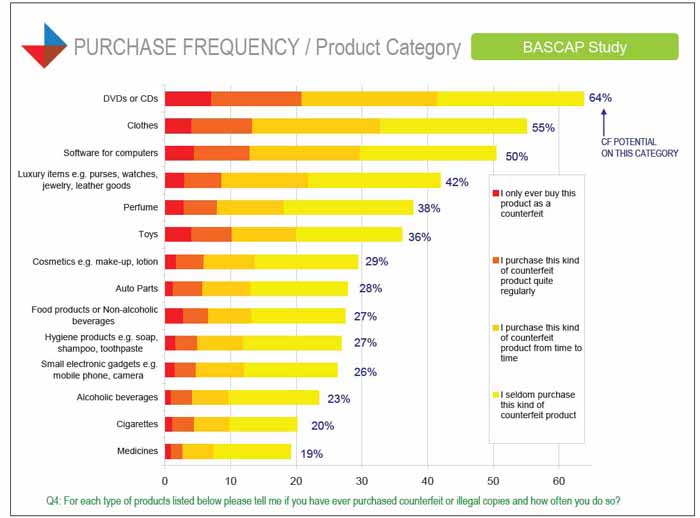 By Limb Jae-un
Korea.net Staff Writer
jun2@korea.kr
Department Global Communication and Contents Division, Contact Us