Deputy Prime Minister Hyun Oh-seok meets GCF executive director appointee
Aug 23, 2013
Deputy Prime Minister Hyun Oh-seok discussed the upcoming launch of the
Green Climate Fund
(GCF) in Incheon with executive director designate Hela Cheikhrouhou, upon her arrival in Korea on August 19.
Hyun, who also serves as
Minister of Strategy and Finance
, explained to Cheikhrouhou that the process of launching the secretariat including establishing related laws and agreements and preparing the office is going smoothly.
Cheikhrouhou will start her term as the first executive director in September, and the secretariat will be established at the end of the year. A Tunisian, Cheikhrouhou was selected by the GCF board of directors in June.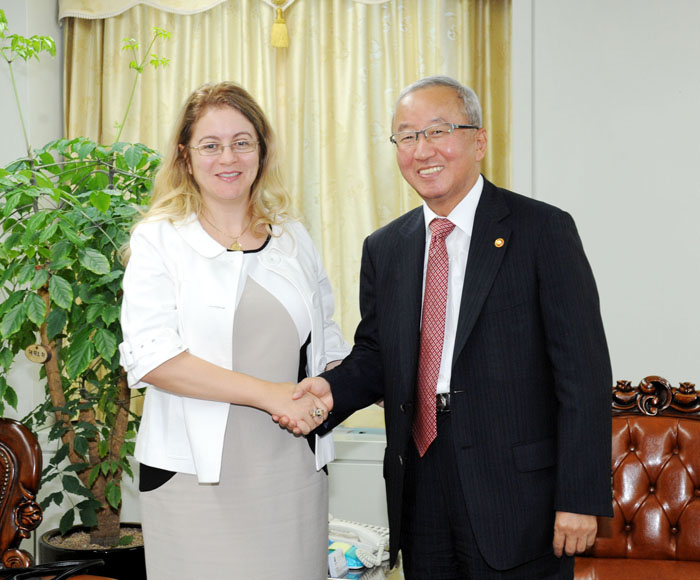 Korea earlier promised to contribute USD 40 million to the GCF to help developing countries cope with climate change and said it would cooperate with the GCF board, as well as China and Japan, on finding ways to quickly raise capital for the fund.
Cheikhrouhou also met
Minister of Foreign Affairs
Yun Byung-se,
Global Green Growth Institute
Director-General Howard Bamsey, and Incheon Mayor Song Young-gil.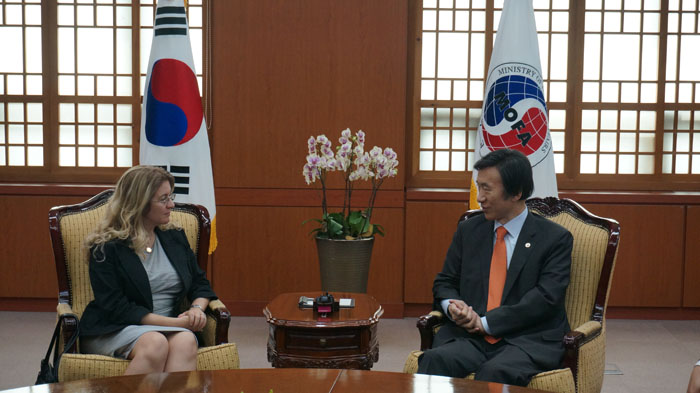 Yun said Korea's intention to move toward a low-carbon economy is an important part of a creative economy, one of the country's key policies.
Cheikrouhou said that the GCF's substantive contribution to the resolution of the climate change issue depends on creative ways of thinking that can merge and develop various fields, such as technology, industries, and strategies.
The interim secretariat of the GCF, which is currently in Bonn, Germany, will move to Songdo District in Incheon this year to become an independent secretariat.
By Limb Jae-un
Korea.net Staff Writer
jun2@korea.kr
Department Global Communication and Contents Division, Contact Us