President Park, French PM discuss Korea-France cooperation
Nov 05, 2013
President Park Geun-hye attended a dinner banquet hosted by French Prime Minister Jean-Marc Ayrault on November 4 to discuss issues of mutual interest, including cooperation in culture, education, trade and investment.
Praising France as being a world-leader in basic sciences and high-end technology and yet still able to maintain its advancements in culture and the arts, President Park emphasized that, "France is the best partner for Korea with whom to build a creative economy and with whom to achieve our vision of cultural enrichment."
Mentioning the movies "Snowpiercer" (2013) and the under-production adaptation of "Ants," a French novel, she said that both show the great benefit that can come from cooperating in the creative sector. The president proposed holding negotiations to look for concrete measures to boost cooperation in such artistic industries, suggesting that a joint forum be held on the culture industry involving the two governments and representatives from related industries in both Korea and France.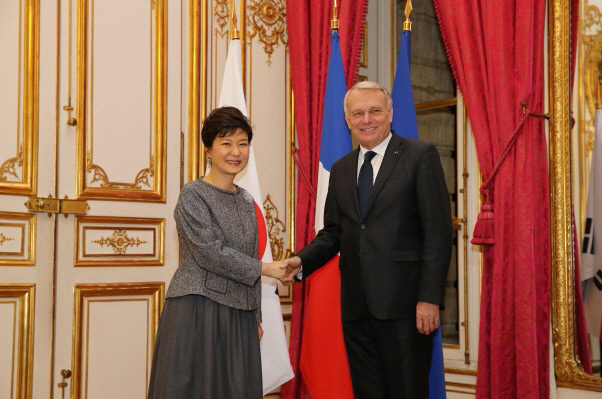 President Park and the French prime minister agreed that the series of "Year of Korea-France Bilateral Exchanges" (unofficial translation) events set to take place in 2015 and 2016 to mark the 130th anniversary of establishing diplomatic ties will greatly contribute to enhancing friendship and people-to-people exchanges between the two countries. The two further agreed to make active efforts between the two governments so that the events will help lead to numerous exchanges in politics, education and business between the two countries.
President Park said that France and Korea agreed to make efforts together so that bilateral cooperation can produce synergies, since France holds many world-leading technologies and Korea also has advanced information and communication technology (ICT) and scientific technologies.
President Park and the French prime minister shared the common understanding that the two countries have the capability to extend bilateral trade and investment. In this regard, the two leaders agreed to make the most of the Korea-EU free trade agreement. They also agreed that the two governments and business leaders from both countries should cooperate to extend the volume of bilateral trade and investment, which would then boost synergies. They further agreed to extend cooperation in the nuclear power industry, including the issue of nuclear safety, through dialogue and negotiation.
By Yoon Sojung
Korea.net Staff Writer
arete@korea.kr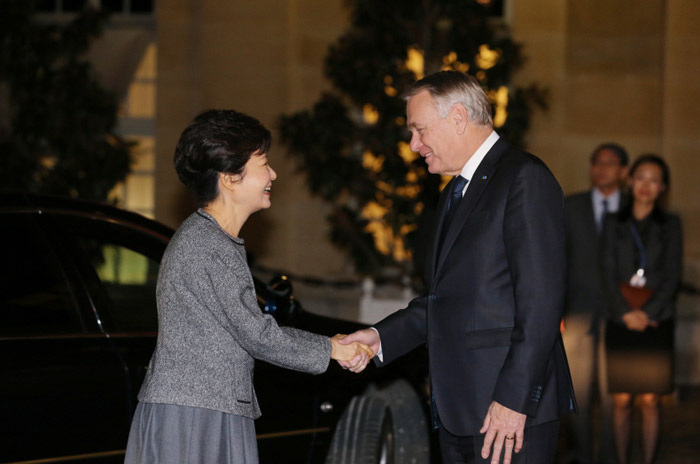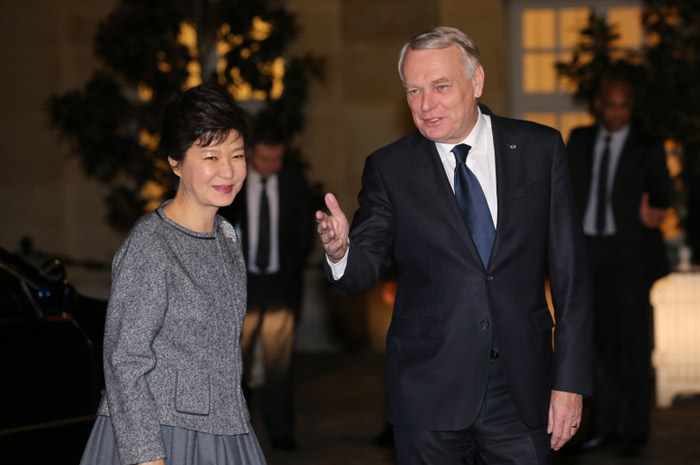 Featured Topics
http://www.korea.net/NewsFocus/Policies/view?articleId=114622
URL Copy
Department Global Communication and Contents Division, Contact Us