Forest, national park data goes online
Nov 07, 2013
There is now a new way to access information about
Korea's forests and national parks
with only a few clicks of the mouse. The
Korea Forest Service
(KFS) has launched a new homepage that will be a clearing house for a wide variety of forest, hiking and park information.
The KFS has joined the Korean government's Data Portal Service. The Data Portal Service (
www.data.go.kr
) is the Korean government's way to democratize information. It's a warehouse of everything you'd want to know about Korea, from birth rate to when the next bus will arrive.
As part of this service, the new KFS site will offer to the public information on such topics as: mountain hiking trails; forest paths; an illustrated guide to the peninsula's flora; and, a standardized list of all flora that are known to exist on the peninsula.
The website provides digital maps, recommends trails along some of the more popular mountains and offers up tourist destinations and eateries in the neighborhood. It has information about more than 500 species of animal that live in Korean forests.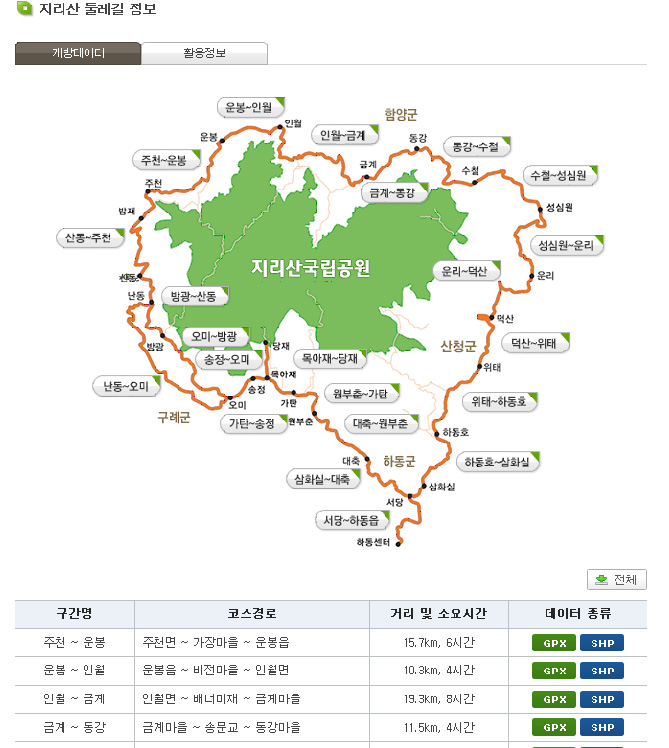 Most data is accessible to the public and even available for for-profit uses, too. "This can be a good seed for the creative industries," said a representative from the KFS. "New jobs and new industries will possibly be created, especially in such areas as forest welfare and education."
In addition to those listed above, the KFS plans to publicize 14 additional types of data by the end of the year and will consider unveiling a further 58 categories of data by 2017.
More details can be found at the KFS's Data Service Portal site (
http://data.forest.go.kr
).
By Lee Seung-ah
Korea.net Staff Writer
slee27@korea.kr
Department Global Communication and Contents Division, Contact Us