Korea's DMZ, an oasis of wildlife
Sep 25, 2012
For over half a century, the 248-kilometer stretch of land lying between South and North Korea has been a symbol of
war, violence, and division
. Yet this neutral zone, better known as the
Demilitarized Zone (DMZ)
, has also attracted growing attention as a one-of-a-kind ecological reserve with the potential to foster greater peace on the Peninsula.
These merits of the DMZ, often left out of discussions of the political dynamics that surround the area, were explored in Italian daily newspaper
la Repubblica
in a September 7 feature article.
Describing the DMZ as a "natural paradise" that sprang up from the "ashes of war," the writer asserted its significance as a "paradox of history," as home to estimated thousands of live landmines as well as to an unparalleled variety of endangered and rare species.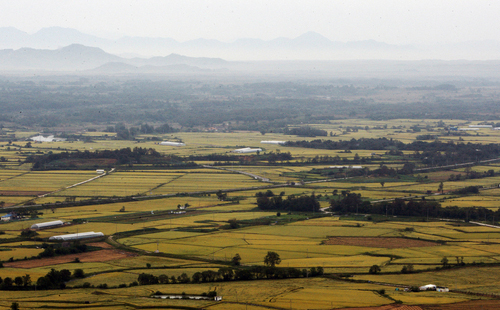 "To humans, the area speaks of the nightmare of previous wars, but to nature, it has become a haven of peace," continued the writer, who also cited the often-mentioned fact that the last 60 years of restricted public access and high security have allowed the DMZ to grow into one of the world's most abundant and well-preserved natural reserves.
The article went on to suggest that the area's biological value, and the subsequent importance of conservation and protection, may well provide North and South Korea with a viable reason to leave past conflicts in the past in pursuit of a more peaceful, effective partnership.
"The DMZ region may play a key role in helping to bring together the separated people on the Korean Peninsula," continued the writer. "In the name of science and the environment, protection of the DMZ may become a cause that trumps previous disputes."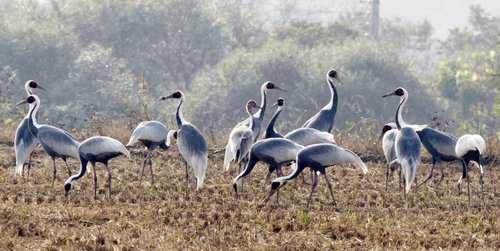 Due to the various ecosystems that exist within the DMZ, including wetlands and marshes as well as the
Taebaek Mountains
, the area is a year-round home to a large number of species native to the peninsula such as the red-crowned crane and the black-faced spoonbill. Endangered species such as the Asiatic black bear and the Amur leopard are also believed to make their home in the area, which may also provide an ideal habitat for future reintroduction of other endangered species.
The South Korean government has sought to designate the DMZ as a
UNESCO World Heritage Site
, but has yet to receive approval due to what the UN body terms territorial uncertainties.
More information on the DMZ and its many treasures can be found at the official website:
http://dmz.gg.go.kr/eng/index.asp
.
By Kwon Jungyun
Korea.net Staff Writer
Featured Topics
http://www.korea.net/NewsFocus/Society/view?articleId=102740
URL Copy
Department Global Communication and Contents Division , Contact Us