Autumn in Seoul with deep blue sky
Sep 27, 2013
Amid the peak of autumn, the temperature drops and the weather is chilly especially early in the morning.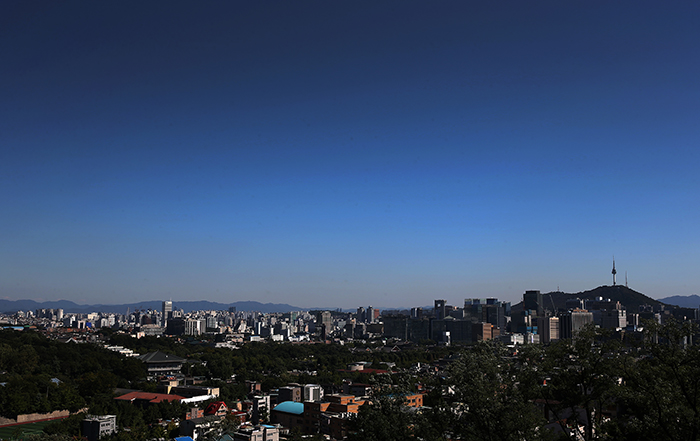 As typical autumn weather with a high day temperature range and a blue sky with few clouds continues, the Korea Meteorological Administration (KMA) reported on September 10 that more fine days with low humidity and a high day temperature range are expected this October due to a migratory anticyclone.
The state weather forecast center predicted that a temporary expansion of a continental anticyclone in November will result in early cold weather with lower temperatures than normal and lower rainfall.
The KMA also forecasted that the temperature will be lower than average with heavy snowfall on the Yellow Sea region this December.
By Jeon Han, Yoon Sojung
Korea.net Staff Writer
hanjeon@korea.kr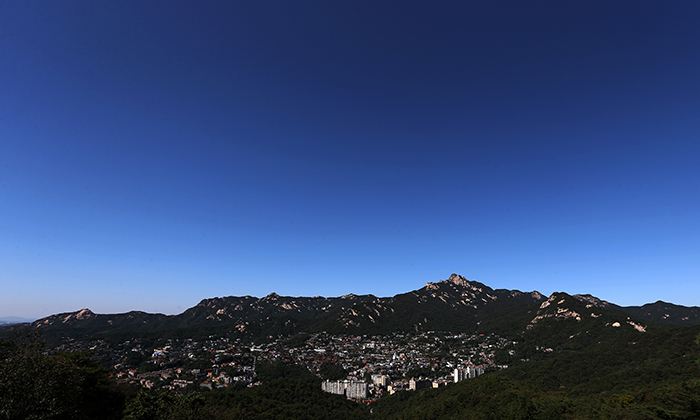 Department Global Communication and Contents Division, Contact Us