Korean smartphones rated top in North America
Nov 16, 2011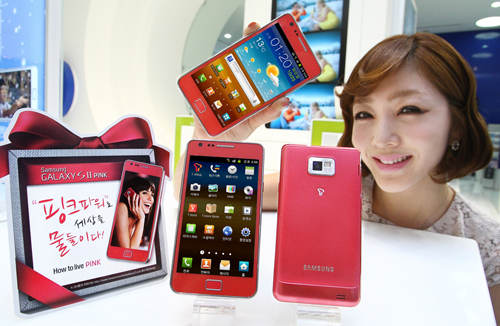 According to a report by Consumer Reports, Samsung's Galaxy S II smartphone has been rated the best smartphone model offered by almost all telecommunications companies in America. Consumer Reports is a monthly American magazine published by Consumers Union founded in 1936 that publishes reviews and comparisons of various consumer products.

It rated the Galaxy S II provided by mobile carrier AT&T at 80 points, while giving the same model from T-Mobile 79 points and from Sprint 76 points. As the recommended smartphone for each mobile carrier, Galaxy was ranked top for all American telecommunications companies except Verizon which doesn't have the Samsung Galaxy S II.


The model was rated 'Excellent' in various categories including display, usability, messaging, and web browsing. It also received positive reviews in calling, camera, and batteries with the comment "It is fast, thin, and has a clear and large display with a long-lasting battery." Its large size and voice quality, however, were pointed out as disadvantages.


Apart from the Galaxy S II, Samsung's Infuse 4G and Galaxy S II 4G were rated second-most recommended smartphones for AT&T and T-Mobile.


LG Electronics' Revolution and Thrill 4G were also rated third for Verizon and AT&T. HTC and Motorola each had two smartphones listed in the top three recommended phones.


Meanwhile, Samsung Electronics has taken 25.3% of the market share in the North American mobile phone markets during the third quarter of the year, putting the company at the top. According to research company comScore, Samsung was followed by LG with the second-largest market share at 21.3% and Motorola in third. The number of smartphone users in North America. during the third quarter was 87.4 million, an increase of 12% compared to the previous quarter.


By Jessica Seoyoung Choi
Korea.net Staff Writer
Featured Topics
http://www.korea.net/NewsFocus/Society/view?articleId=89855
URL Copy
Department Global Communication and Contents Division, Contact Us