Reservation Assistance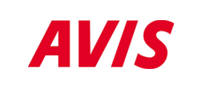 Welcome to Avis Reservations,You can make a reservation through Online, Telephone, or Avis Location with kind and prompt service in any channels
1. Rental Requirement
Please check out the Rental Requirement before you rent a car
Driver's License

You should present a valid International Driver`s Permits and a valid
Local Driver`s License.
Car & Van (for less than 9 passengers) : Regular Type II
Van (for more than 10 passengers) : Regular Type I
Additional Driver's License

You should present a valid International Driver`s Permits and a valid Local Driver`s License.
Car & Van (for less than 9 passengers) : Regular Type II
Van (for more than 10 passengers) : Regular Type I
2. Rental Rates
Payment

- You can pay the rates in advance or at the time of rental.
- Inland: You can pay by your valid credit card.
- Jeju: Pay by both cash and your valid credit card.
Base Rate

Base rates include Personal Accident Insurance(PAI),
3rd Party Liability, Free Mileage and Value Added Tax.
One Way Fee

Car type and Availability might vary by participating location, and drop off fee charge.
Delivery Service

You will pay for extra fee to get your car with Delivery Service.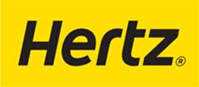 The biggest Rent-a-Car company in Korea

For 14 years, Kumho Renta A Car has strived to provide the best in service and has grown to become the No.1 car rental service in Korea. Although we are No.1, our employees in Kumho Rent A Car will continue providing the highest quality of service to our worldwide customers until the name Kumho is known for its highest quality of service.
Reservation Step
Step 1

Click on "Make a Reservation".
Step 2

Select the desired vehicle group.
Step 3

Select the pickup and return date/time.
Step 4

Fill in the arrival information and rental location information.
Step 5

Fill in the customer information.
Step 6

Click on submit button.
*Any extra charges due to late return, damages, empty fuel tank or any other violations will be claimed at the time the vehicle is returned.
Department Global Communication and Contents Division, Contact Us