Reservation Assistance

KTF, the first mobile service provider to successfully launch inter- standard GSM-CDMA automatic SIM roaming in the world, provides you with Automatic SIM Roaming service which enables you to use your own GSM mobile phone number while you're here in Korea. ln Korea, KTF In-bound Roaming allows you to communicate with your family, colleagues, and friends as if you were in your country.
1. Rent a Phone
Item
Details
Daily Rental Charge (Including V.A.T)
General price
3,000 won/day
VisitKorea Member charge
2,000 won/day
* 2nd use or more - 1,500 won/day
Call Charge (Excluding V.A.T)
Call Charge
100 won/10 sec.
International Call
International call rates by country
(No separate cell phone charge)
2. SIM Roaming
| Item | Details |
| --- | --- |
| Daily Rental Charge | 1,300 won/day |
| Call Charge | Call charges will be invoiced directly by your home operator. |
3. Notice
Customer may pay for the cost of calls and phone rental in cash or by credit card upon return of handsets.
If you do not return your handset, daily rent will continue to be imposed.
Customer is responsible for any damage or loss of the handset and accessories
(Handset insurance for loss or damage not provided)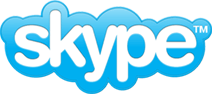 Skype roaming, Korean Phone Rental service enables the business, leisure traveler and overseas resident to stay connected with your business associates and family while visiting most cities throughout South Korea. You can rent a Korea handset at skype global roaming centers conveniently located in Incheon. Korea roaming service covers 99% of populated area of South Korea. Skype rental roaming is a good communication solution during your stay in Korea.

The Lowest price
- Lowest rental fee/International & Domestic call rates
FREE Incoming Calls
- Enjoy unlimited free incoming calls whenever you want
** 50% Off of rental fee for Online reservation
- 2,700 KRW -> 1,400 KRW (10%VAT excluded)
No Subscription fee, Free CID service
1. Rental Fee (10% VAT exduded)
Subscription fee
Free of Charge
Daily Rental Charge
2,700 KRW / Day
Calling Charge
Domestic
90 KRW / 10 Sec
International
International Calling Rate
Receiving
Free of Charge
SMS(Text message) Charge
Outgoing
Domstic: 20KRW
International: 300KRW
Incoming
Free of Charge
2. Rental Fee (10% VAT excluded / KRW)
Country
Country Code
00365
Sec
Min
U.S.A
1
12.0
720
Japan
81
14.4
864
China
86
16.0
960

Special Offer

Since its establishment in 1984, SK Telecom has grown into not only a number one mobile service operator in Korea but also a major player in the global information communications industry. We are dedicated to building a trustworthy relationship with customers.If you do not bring your handsets or have no automatic roaming phones, we can give you an outstanding rent a phone service wherever you go in Korea! Come on by and enjoy the difference.
1. Price Plan (A surtax of 10% not included.)
Daily
Rental Free
Calling Charges
Payment Method
Long-term Rental Benefit
3,000 KRW
per day
(10% VAT excluded)
1. Incoming calls: free
2. Local calls: 100KRW/10 seconds (10% VAT excluded)
3. International calls: international calling rates + 100KRW/10 seconds (10% VAT excluded) 4. SMS(Domestic SMS): 100KRW/case
Cash or credit cards available
+ 10day:Rental Free is 2,000KRW/day after 10 days.+ 30day:Rental Free is 1,000KRW/day after 30 days. + 2months:Rental Free will be charged every month(10% VAT excluded)
2. International call rates (Unit:won/60sec.)
| Country | 00700 | 001 | 002 | 008 |
| --- | --- | --- | --- | --- |
| U.S.A | 756 | 888 | 888 | 876 |
| Japan | 984 | 1290 | 1278 | 1272 |
| China | 1380 | 1596 | 1596 | 1584 |
Department Global Communication and Contents Division, Contact Us